How Our Cleaning Services Work
Whether you've used professional cleaning services before or not, we make every step of the way easy. Here's how we operate at Total Home Cleaning in New Jersey.
STEP 1: IN-HOME CONSULTATION OR PHONE CONSULTATION
We do an in-home consultation or a phone consultation – the choice is yours. The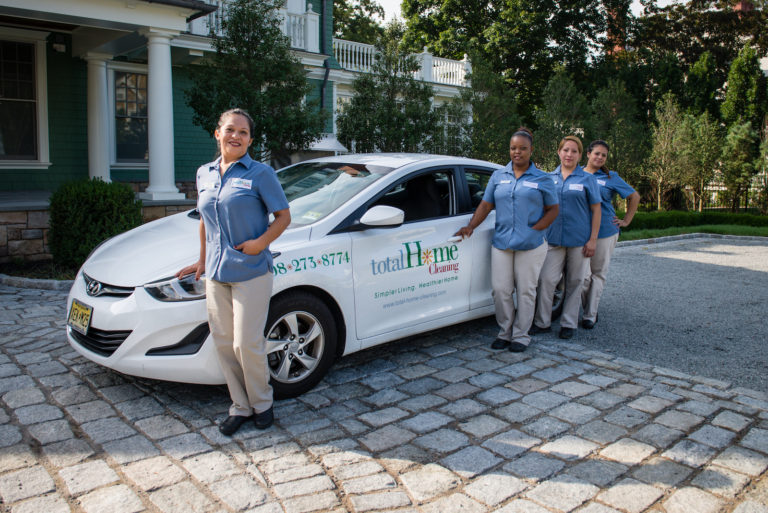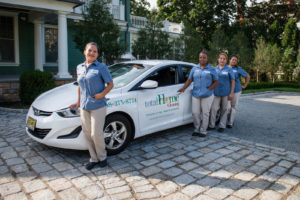 purpose of the consultation is to make the transition to using a house cleaning service as seamless as possible, and to provide you with pricing for maintenance cleanings of your home. The consultation usually takes around 15-20 minutes. By the end of the consultation we will…
Tell you what to expect when our team comes to your home.
Leave you with a detailed list of our cleaning routine.
Provide the cost of ongoing service to keep your home looking its best, whether it's weekly or every other week.
Discuss any access instructions – whether someone will be home or if we'll need an alarm code.
Contact Total Home Cleaning today at (908) 273-8774 or fill out our convenient online form for a free estimate.
STEP 2: THE FIRST CLEANING
We'll work with you to select a day that fits your schedule. The day of the cleaning, plan on relaxing while our team does the work. We'll bring all the products and equipment necessary, and the team will have received an orientation on your home based on the consultation. If you need an arrival window we will provide one.
The first cleaning is priced hourly, is dependent on the size and condition of your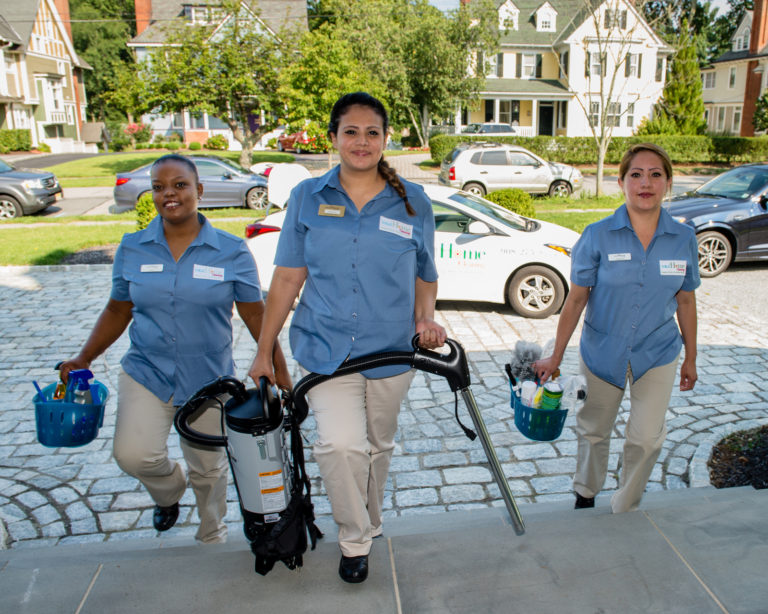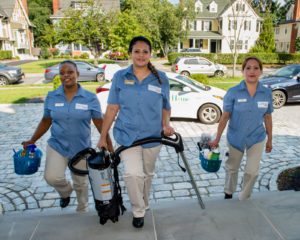 home, and usually takes one-and-a-half to two times as long as a maintenance cleaning because the team has to tackle tough buildup like soap scum in the bathroom and grease in the kitchen. Along with normal cleaning tasks, we'll also take care of rotational tasks like washing baseboards and window sills, dusting ceiling fans and polishing cabinetry.
To finalize your reservation, our office staff will need a credit card on file – you can choose to pay by credit card, check, or cash, and we will never bill until after the job is done. We will also send you an agreement, summarizing cost and payment policies.
STEP 3: SETTING UP YOUR MAINTENANCE SCHEDULE
We will reach out to you to make sure everything went well in the first cleaning. We'll then setup and confirm a recurring schedule with you. From then on you can relax and depend on us for a clean home. And remember – there is no need to "clean" before we arrive, although a general picking up will allow our team to be more efficient while they are in your home.
Learn About Total Home Cleaning