NJ cleaning company Total Home Cleaning and its owner Ines Cohron are no strangers to positively attracting the attention of the press.  The following are samples for your enjoyment.
TV and Online Shows
New Jersey's Total Home Cleaning is tapped by Martha Stewart Team
Acclaimed local cleaning service is featured in the late episode of 'Rescue Me Martha'
SUMMIT, NJ (April 28, 2016) – Just in time to jumpstart spring cleaning regimes, New Jersey's highly acclaimed, locally-owned cleaning service TOTAL HOME CLEANING was recently featured on Martha Stewart's new online show Rescue Me Martha. The professional team behind Total Home Cleaning was selected to whip a local contest-winning Summit family's house into shape, executing the top-notch level of service and attention to cleanliness experienced by devoted clients throughout New Jersey.
"It was the ultimate honor to be selected by the Martha Stewart team to serve as the in-house cleaning team for her show", says Ines Cohron, founder of Total Home Cleaning. "As a fellow female lifestyle entrepreneur, I am constantly inspired by Martha on a daily basis, and so it was truly thrilling to collaborate with her and her team on a project that really showcases our strengths and passion for cleaning the home."
Total Home Cleaning is featured in two of the three-part online episode, demonstrating their skills with the innovative uses of the natural cleaner Arm & Hammer baking soda in Spring Cleaning How-To and Spring Cleaning Dilemmas. Rescue Me Martha can be viewed here.
George To The Rescue
Total Home Cleaning has been featured on George To The Rescue in November of 2013. To watch the episode, we invite you to visit NBC New York.
More articles about Total Home Cleaning can be found here:
Ines Cohron started Total Home Cleaning in 2004. She has been featured in articles in the Star Ledger and the Alternative Press, and publishes a home care column in the Alternative Press. Prior to starting Total Home Cleaning, Ms. Cohron built a successful consulting practice in the Financial Services industry working for companies like Dun & Bradstreet, Morgan Stanley, and American Express. She worked for American Express for 5 years prior to that. She earned her undergraduate degree from the University of Pennsylvania and her MBA from the Darden School at the University of Virginia. She lives n Summit with her husband Nick, daughter Emma and Buddy Bean the Total Home Cleaning Goldendoodle mascot.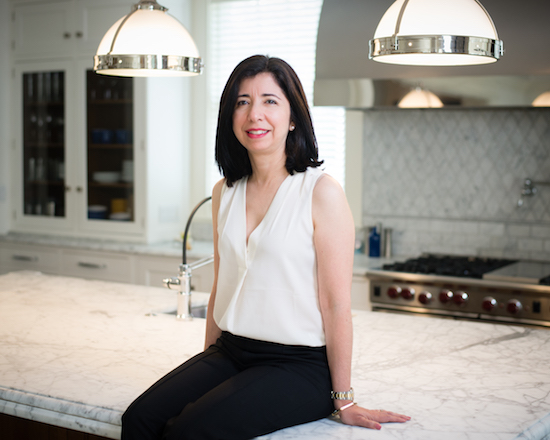 Learn About Total Home Cleaning