The same deep cleaning that carpets receive when you shampoo them can also be applied to your furniture. Instead of replacing your furniture when they start to look worn with stubborn stains try renting a carpet shampooer and rubbing down your furniture. Here's an instructional video for a common carpet shampoo machine.
[youtube=http://www.youtube.com/watch?v=Xt2zHTIrF7o]
Make sure you rent a machine with the upholstery cleaning option. At about 1 minute and 37 seconds into the video you can see the switches to change the shampoo mode the machine will operate in. At the 4 minute mark in the video it will show you how to use the upholstery attachment on the cleaner.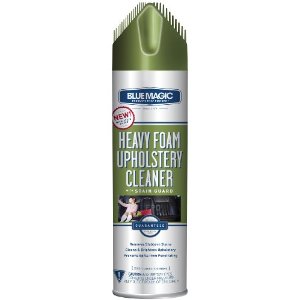 For spot cleaning, these cans of Blue Magic are great for common accidents and spills. You can use this in between renting a commercial carpet cleaner.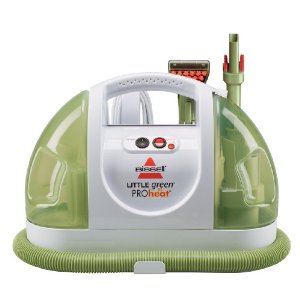 If you're a fan of owning instead of renting the Bissel Little Green PROheat is an economical and compact cleaner. This cleaner is good for large house holds or just stain prone people but if you're looking for something that can handle commercial applications you may want to upgrade from this model.